Jen Easterly,
Director,
CISA
CISA Chief Warns Against Probability of Russian Interference in Midterm Polls
Cybersecurity and Infrastructure Security Agency Director Jen Easterly on Thursday told lawmakers that ensuring the integrity of the electoral process is her agency's priority ahead of the midterm elections scheduled in November. She warned legislators of the probability that Russia would once again take steps to disrupt the U.S. polls, The Hill reported Thursday.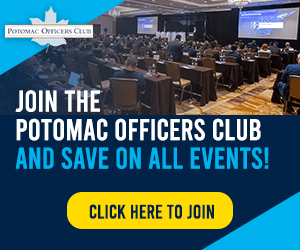 Testifying before the House Committee on Appropriations, Easterly said her agency intends to make sure that all state and local election directors have the resources that they need to secure the results of the vote. In particular, she explained that CISA is currently focused on guiding states and localities to combat Russian state-led disinformation campaigns.
Easterly, a 2022 Wash100 awardee, told committee members that she recently brought on board Kim Wyman, the former secretary of state of Washington, to be her senior election head. CISA's chief said that Wyman has been tasked to travel across the country, including in Arizona and California, and work alongside elections officials to ensure that they have all the resources needed to repel hacks and disinformation campaigns.
During the panel hearing, Rep. Lauren Underwood emphasized that Russia previously made attempts to penetrate voter registration databases and steal personal data. Lawmakers expressed fears that while President Putin's government has yet to retaliate against U.S. sanctions over the Ukrainian invasion, "it could be saving its cyber ammunition for upcoming elections."
Meanwhile, Easterly brought to light during the hearing other types of threats, including potential insider threats and physical threats on both election officials and building facilities. She added that CISA has created a page on its website called the Rumor Control, which enables the agency's personnel to debunk common disinformation narratives that could be launched by Russia.
Category: Cybersecurity
Tags: CISA cybersecurity election security Jen Easterly Russia The Hill