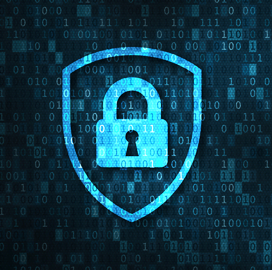 Cybersecurity
CISA to Launch Series of 60-Day Cybersecurity Sprints
The Cybersecurity and Infrastructure Agency plans to launch a series of 60-day cyber-focused sprints to address gaps in cybersecurity.
The sprints will have six focus areas: countering ransomware, improving industrial control systems security, protecting transportation and pipeline systems data, enhancing election security, building international partnerships on cybersecurity and filling in open cybersecurity roles in the government.
Alejandro Mayorkas, secretary of the Department of Homeland Security and a 2021 Wash100 winner, said each cyber sprint is tied to a dedicated action plan within the agency and is focused on removing interagency roadblocks for cybersecurity, Government Technology reported.
Mayorkas added that DHS will partner with the Girl Scouts to open up cybersecurity internships and build on the organization's work developing girls' cybersecurity skills.
The SolarWinds hack highlighted the need for the federal government to modernize its cybersecurity and improve partnerships, Mayorkas said during the annual RSA Conference of information security experts.
Brandon Wales, the director of CISA, previously acknowledged weaknesses in the government's perimeter-focused intrusion detection system that proved incapable of stopping the breach, which compromised the networks of at least nine agencies and more than a hundred American companies.
Former CISA Director Chris Krebs, a two-time Wash100 winner, has told lawmakers that the United States should expect more data breach attempts on the level of SolarWinds.
CISA will conduct the sprints ahead of President Joe Biden's release of a cybersecurity-focused executive order, which Mayorkas said will contain nearly a dozen actions.
Mayorkas said the executive order will be focused on improving threat detection, information sharing, federal procurement and accelerating the federal government's response to cyber incidents.
Category: Cybersecurity
Tags: Alejandro Mayorkas Brandon Wales Chris Krebs CISA cybersecurity Department of Homeland Security DHS GIrl Scouts Government Technology ICS industrial control system Joe Biden ransomware Wash100