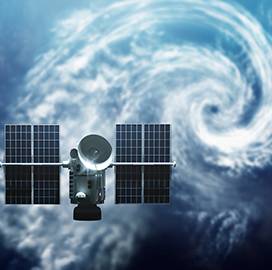 Meteorological capability
Commercial Weather Data-as-a-Service Offerings Still Lacking, Space Force Says
The U.S. Space Force has found that present weather data-as-a-service offerings from the private sector are insufficient to meet its needs. According to Lt. Col. Joseph Maguadog, the program manager for electro-optic / infrared weather systems at Space Systems Command, none of the responses obtained from a January 2022 request for information serve near-term needs. He noted, however, that as capabilities mature, WxDaaS may offer benefits in the long term.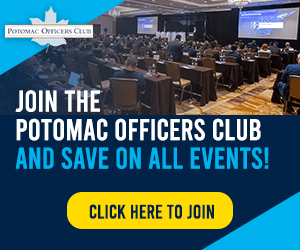 Maguadog added that SSC aims to deploy new weather satellites to supersede the Defense Meteorological Satellite Program constellation. The two firms tasked with building prototype spacecraft supporting the phaseout are Orion Space Solutions and General Atomics Electromagnetic Solutions, Breaking Defense reported Friday.
Orion launched an electro-optic / infrared weather systems cube satellite aboard a SpaceX rocket on Jan. 3 to test image capture capabilities and inform the DMSP replacement process. Maguadog explained that the CubeSat could demonstrate potential for savings with commercial cameras and an advanced microbolometer onboard.
GA-EMS is tasked with fulfilling the military's near-term EO/IR requirements in place of the DMSP constellation. The company's spacecraft prototype is currently scheduled for launch between the first and third quarters of 2025.
Other firms are working with the Space Force to replace DMSP functions. In November 2022, Ball Aerospace secured a $78.2 million contract modification to deliver an additional Weather System Follow-on Microwave satellite to the service. WSF-M is meant to serve meteorological needs using technology that can measure indicators such as wind speed and direction and snow depth.
The first spacecraft under the program will launch in 2024 while the second is set for 2028.
Category: Space
Tags: Breaking Defense Defense Meteorological Satellite Program Joseph Maguadog space Space Systems Command US Space Force weather data-as-a-service