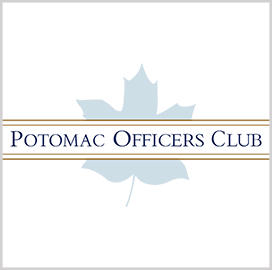 Falcon Complete for
GovCloud
CrowdStrike Boosts Government Systems Security Using New Falcon Complete Platform
Cybersecurity Technology company CrowdStrike has released an endpoint protection platform designed for government agencies.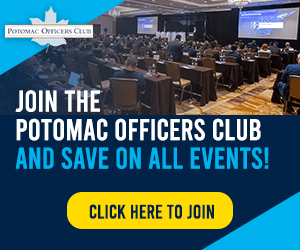 The Falcon Complete for GovCloud solution, which complies with the Federal Risk and Authorization Management Program, supports the public sector with cloud-native managed detection and response capabilities.
The technology is designed to protect endpoints with artificial intelligence, comprehensive threat intelligence and 24/7 support for defenders tasked with managing, monitoring and remediating threats to the U.S. government, CrowdStrike said.
The FedRAMP-authorized platform comes as public sector organizations work to modernize their infrastructure and transform their operations.
Through Falcon Complete, security teams will be able to meet the so-called 1-10-60 benchmark to counter cyberattacks.
According to the framework, security professionals must have the ability to detect an anomaly within one minute of its occurrence, 10 minutes to investigate an attack and 60 minutes to remediate the particular breach. Such an ability is supported by the Falcon Complete platform, CrowdStrike noted.
In a statement, the company's Chief Product and Engineering Officer Amol Kulkarni emphasized that the public sector has a critical need to access the best technology and services available to fight the country's adversaries.
Falcon Complete for GovCloud empowers security professionals with MDR capabilities by combining the power of AI, expert threat intelligence and human defenders instead of using technology alone, Kulkarni explained.
CrowdSstrike unveils the FedRAMP-authorized platform in the wake of recent cybersecurity incidents that targeted businesses in the U.S.
The latest of those attacks are the SolarWinds hack in 2020, the Colonial Pipeline attack in May this year and the Microsoft Exchange incident earlier this month.
In light of the breaches into U.S. supply chain systems, the government is working on measures that will boost the cybersecurity of critical infrastructure, including the Cyber Shield Act, which was mentioned in President Joe Biden's executive order signed in May.
The EO seeks to strengthen the security of computer networks and systems across the government.
Category: Cybersecurity
Tags: Amol Kulkarni Colonial Pipeline CrowdStrike Cyber Shield Act cyber threat cybersecurity cybersecurity incidents endpoint protection platform Falcon Complete for GovCloud FedRAMP Joe Biden Microsoft Exchange SolarWinds