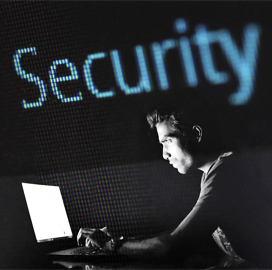 Cybersecurity solution
Cyemptive Technologies Launches Zero Trust Access Technology
Cyemptive Technologies, a company that develops preemptive cybersecurity products, has released Cyemptive Zero Trust Access, a technology designed to offer secure access to networks from remote locations.
CZTA is specifically designed to provide members of both government and commercial workforces with secure remote access, which is one of the biggest issues in cybersecurity currently faced by organizations, Cyemptive said Wednesday.
When an organization uses CZTA, the solution protects access to a network and handles all types of real-time access cyber attacks right away, according to the developer.
The solution employs Cyemptive's CyberSlice technology to slice network access. The technology provides an ability to allow for real-time connection control, which is used to handle access attacks easily, the company said. When used together with Cyemptive Perimeter Fortress and Cyemptive Webserver Fortress, CZTA provides a level of zero trust protection.
CPF deals with root-level attacks and base firmware attacks, stopping attacks from advanced global hackers in a matter of seconds. CWF protects systems against threats by boosting web security for applications. The three solutions work together to provide a zero trust service by playing their own parts, without trusting other components to be perfect, Cyemptive explains.
CZTA is the newest product offering under the company's suite of cybersecurity products designed to provide businesses and government organizations with security.
The solution comes as more people work from home and as more organizations transition to cloud-based solutions.
CZTA can be purchased through Cyemptive's network of managed service providers and security service providers or directly from the Snohomish, Washington-headquartered company.
Category: Cybersecurity
Tags: cloud-based solutions CPF CWF cyberattack cybersecurity CyberSlice Cyemptive Perimeter Fortress Cyemptive Technologies Cyemptive Webserver Fortress Cyemptive Zero Trust Access CZTA hacks network security access remote locations web security