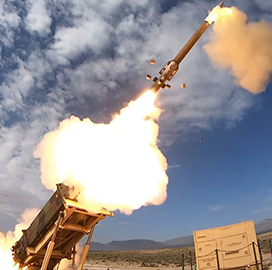 Ballistics launch
platform
DARPA Concludes First Operational Fires Test
The Defense Advanced Research Projects Agency has performed the first flight test of its Operational Fires program. The activity was performed at White Sands Missile Range in New Mexico.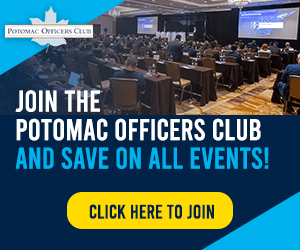 During the test, DARPA was able to use a U.S. Marine Corps logistics truck as a medium-range missile launcher. The agency was also able to perform missile canister egress, conduct stable flight capture and use the U.S. Army's inventory artillery fire control systems to initiate the mission.
Lockheed Martin built the system and conducted the test, DARPA said.
The demonstration showcased several key components for missile launches, including the missile round pallet. The MRP is the component that enabled testers to launch the rocket on Marine Corps and Army vehicles, eliminating the need for a dedicated transporter erector launcher.
Lt. Col. Joshua Stults, OpFires program manager at DARPA, said the development is a step towards a TEL-on-demand capability that can allow warfighters to fire medium-range rockets at a rapid pace without compromising accuracy. He shared that the agency prioritizes full-scale flight testing sometime in 2022 that would support design maturation.
OpFires is a concept that seeks to demonstrate a ground-launched, two-stage propulsion system that can deploy various rockets, including hypersonics, from military trucks. It is designed to be able to target and destroy time-critical targets and get through modern air defenses.
DARPA wants the OpFires concept to still work with existing command-and-control systems, logistics infrastructures and operating environments.
An integrated system critical design review for the concept will be completed sometime within the year.
Category: Defense and Intelligence
Tags: Defense Advanced Research Projects Agency Defense and Intelligence flight test Joshua Stults missile round pallet Operational Fires