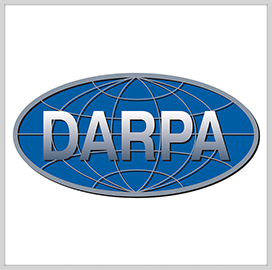 Defense Advanced Research
Projects Agency
DARPA Formalizes Initiative to Connect Researchers With Business Experts
The Department of Defense's research arm is formalizing its Embedded Entrepreneurship Initiative, a pilot program launched two years ago to help connect researchers with business experts.
In partnership with In-Q-Tel, the EEI program will provide 150 teams from the Defense Advanced Research Projects Agency with financing to hire business executives over the next five years, Nextgov reported Thursday.
Simon Davidson, executive vice president of In-Q-Tel's EEI team, said the program will give researchers access to strategic business and product development insights that will help them commercialize their innovations.
Kacy Gerst, DARPA's chief of commercial strategy, told Nextgov that EEI is investing in microelectronics, biotechnology and other sectors currently more viable for commerce than defense.
"If we want the DOD to be able to use these technologies in the future, they need to be sitting within sustainable businesses," Gerst told Nextgov.
Gerst said DARPA research teams are made of technical-minded scientists and engineers who often struggle to figure out how to commercialize their innovations.
The EEI program exists to connect the research teams with investors and address the risks of foreign adversarial investments, Gerst added.
According to Gerst, foreign investors have been aggressively targeting early-stage research teams to gain access to their intellectual property "often while they're still in the lab or the university."
EEI has so far helped raise more than $100 million in American-only investment and establish a dozen new companies, DARPA said in a press release.
Gerst said the program combines the United States' strengths in innovation and its advantage of having a strong venture capital ecosystem.
Category: Defense and Intelligence
Tags: DARPA Defense and Intelligence Department of Defense DoD EEI Embedded Entrepreneurship Initiative foreign adversarial investment investment Kacy Gerst Nextgov Simon Davidson