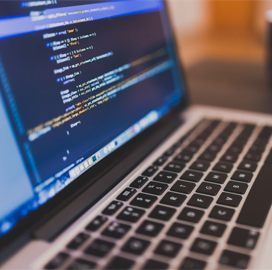 Software development
DARPA, Linux Foundation to Develop Open-Source Software for Government
The Defense Advanced Research Projects Agency has partnered with the Linux Foundation to create open-source software in support of the government's research and development efforts.
The agreement entails creating an ecosystem where different government projects can collaborate in accelerating innovation and security in emerging technologies, the Linux Foundation said Wednesday.
"This partnership enables transformational change across open software and systems, leveraging the best shared resources across the ecosystem," said Arpit Joshipura, general manager for network, edge and the internet of things at the Linux Foundation.
As part of the agreement, DARPA and the Linux Foundation will establish the U.S. Government Open Programmable Secure, a broad collaboration umbrella for developers in the areas of 5G, edge, artificial intelligence, standards, programmability, IoT and other technologies.
The open-source project will launch with neutral governance like other projects within the Linux Foundation. Partner communities will help build a secure code base for the government, the foundation said.
US GOV OPS will help DARPA and the Navy with their goal of creating open-source software and systems for enabling secure end-to-end 5G and follow-on mobile networks, the Linux Foundation added.
Mike Woster, the Linux Foundation's head of ecosystems, said partnership talks began in 2020 when DARPA published the Open Programmable Secure 5G broad agency announcement, Nextgov reported Wednesday.
Woster told Nextgov that he expects other government entities to join the project as part of the US GOV OPS umbrella.
The Linux Foundation is a nonprofit organization that hosts open-source efforts such as Kubernetes and the O-RAN Alliance's software community.
Category: Digital Modernization
Tags: AI artificial intelligence DARPA digital modernization edge emerging technology IoT Linux Foundation Nextgov open-source OPS-5G software US GOV OPS