AI Forward initiative
DARPA to Host Workshops for Trustworthy Artificial Intelligence
The Defense Advanced Research Projects Agency plans to conduct two workshops in 2023, aiming to convene academic, commercial and government experts to foster discussions on developing trustworthy artificial intelligence for national security purposes.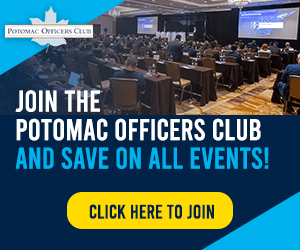 DARPA's Information Innovation Office will host a virtual workshop from June 13 to 16 and an in-person workshop in Boston, Massachusetts, from July 31 to Aug. 2 as part of its AI Forward initiative. Each event will be limited to 100 attendees. Interested individuals are tasked with submitting an executive summary by Mar. 20 detailing a research theme for trustworthy AI in national security.
According to DARPA, research efforts need to be directed toward foundational theory, engineering and human-AI teaming to delimit the scope of AI systems, ensure their real-world functionality and make them trustworthy partners for people.
Participants are expected to produce white papers at the end of each event to inform future DARPA-funded research efforts, Homeland Security Today reported Saturday.
In 2022, DARPA announced Forward, a series of conferences meant to increase awareness of technological innovations in national security. Aside from AI, the agency said capabilities such as electromagnetic spectrum, multidomain operations and virtual environments would be featured at the events, which ran from August to December and was accessible in-person and online.
Category: Defense and Intelligence
Tags: AI Forward artificial intelligence Defense Advanced Research Projects Agency Defense and Intelligence Homeland Security Today Information Innovation Office national security