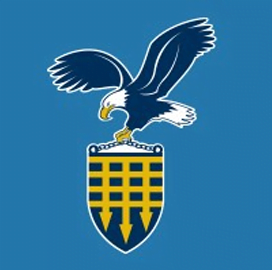 DCSA
DCSA Issues RFI for Cybersecurity Support Services
The Defense Counterintelligence and Security Agency has issued a sources sought notice to gauge the ability of 8(a) companies to meet its requirements for cybersecurity support.
The services required by the agency will help reinforce the current and future DCSA organizational enterprise.
Interested contractors must detail their capabilities to support seven cybersecurity areas, including providing cybersecurity guidance, countering cyber threats and supporting secure enterprise data management, according to the notice posted on SAM .gov.
Specifically, small businesses must describe their experience in evaluating the cybersecurity posture of information systems and providing risk assessments. DCSA is interested in obtaining information about companies' track record in conducting cybersecurity analysis on IT products and providing cyber policy reviews on security components.
Companies must also state if they have prior experience in ensuring compliance with the Department of Defense's cyber workforce qualification requirements.
In addition, DCSA wants to learn more about small businesses' efforts in countering cyber adversaries to protect critical missions and maximize user accessibility and functionality.
Another area that the agency wants information on is about companies' experience in executing secure data administration management activities to support secure enterprise data management.
The agency is also keen on gathering information about companies' experience in developing, maintaining and executing change, configuration and risk management operations within cloud capabilities and non-classified internet protocol router network/secret internet protocol router network/joint worldwide intelligence communications system enclaves.
Among other things, DCSA asks companies to detail their experience in developing cyber written artifacts and/or ensuring the rigorous application of information security/cybersecurity policies, principles and practices in the delivery of planning and management services.
Contractors seeking to fulfill the requirements by the DCSA must have top secret facility clearance.
Responses to the notice are due March 12.
Category: Cybersecurity
Tags: cybersecurity cybersecurity support services DCSA Defense Counterintelligence and Security Agency SAM.gov sources sought notice