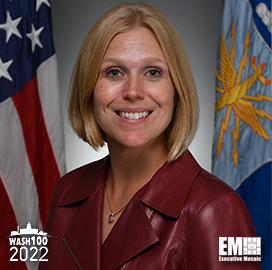 Lauren Knausenberger,
CIO,
Dept. of the Air Force
Department of the Air Force to Proceed With Cloud One Development
The Department of the Air Force said it will continue building its Cloud One platform even before the Department of Defense awards Joint Warfighting Cloud Capability contracts.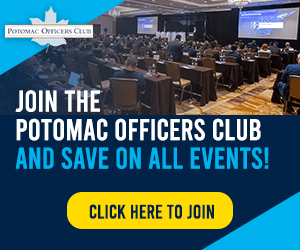 The $9 billion JWCC procurement is designed to enable a multi-cloud environment across the Pentagon. It will support the Pentagon's Joint All-Domain Command and Control concept and the adoption of artificial intelligence and other technological advancements.
According to Lauren Knausenberger, the chief information officer of the Air Force Department and a 2022 Wash100 winner, Cloud One development will push through despite JWCC not yet being awarded. The offering will be built on a cloud environment of the Air Force's choosing.
The Air Force awarded a contract to Science Applications International Corp. to help integrate Cloud One and make various commercial cloud services available to users, FedScoop reported Tuesday.
Knausenberger hopes that JWCC contracts would be successful because they could give the Air Force better pricing for cloud offerings. She explained that if JWCC is successful, the department will still use Cloud One as a "front door" for computing solutions and use the Department of Defense's cloud offering to purchase platforms.
The CIO also shared that the Air Force could use JWCC for more than just purchasing computes if it is proven to be efficient in handling fully accredited cloud environments. Until then, the organization will continue to refine Cloud One by automating cloud access.
Knausenberger also plans to pass stricter policy on pushing cloud offerings into Cloud One and moving on-site platforms into the cloud. As part of this process, the platform must be quick, accessible, efficient and transparent, the CIO explained.
Category: Defense and Intelligence
Tags: Cloud One cloud platform development Defense and Intelligence Department of Defense Department of the Air Force FedScoop Joint Warfighting Cloud Capability Lauren Knausenberger