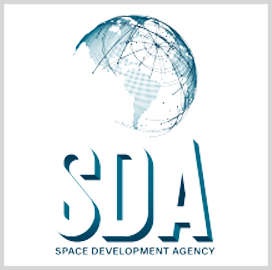 Space Development Agency
Derek Tournear: SDA to Launch Demonstration Satellites This Year
Derek Tournear, director of the Space Development Agency and a 2021 Wash100 winner, has announced that the agency seeks to launch several demonstration satellites this year, ahead of the scheduled release of the National Defense Space Architecture in 2022.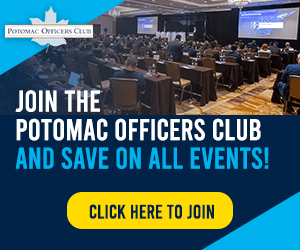 During the virtual SmallSat conference on Feb. 11, Tournear said a few demonstrations are planned to be conducted in 2021. The demonstrations will be held before the actual launch next year to help pave the way for various technologies, the SDA director noted.
The first two projects for the 2022 launch are the Mandrake II and LINCS. The two projects will demonstrate optical intersatellite crosslinks to help satellites communicate with each other easily, C4ISRNET reported.
Optical crosslinks will work as one of the central technologies for the NDSA, where they will create a mesh network with the SDA's transport layer satellites. The mesh network will be designed to quickly move data between satellites to facilitate on-orbit processing and connect sensor data collected by any satellite to a soldier on the ground in just a matter of seconds. 
According to Tournear, Mandrake II, which will have two small satellites, will demonstrate optical crosslinks between the two systems, as well as to the ground and airborne systems. 
Mandrake II was slated for launch on SpaceX's Transporter-1 mission in January, but there was a mishap in payload processing at the launch site. The satellites will instead be launched on Transporter-2, which is scheduled for June.
The second optical crosslink demonstration is LINCS, which will also consist of two satellites communicating through the crosslinks in orbit. The LINCS project will also launch on SpaceX's Transporter 2 mission. 
Aside from the two initial demonstrations, the SDA will also launch the Prototype Infrared Payload, a program jointly developed by the SDA and the Missile Defense Agency. 
Northrop Grumman, which received $13.8 million in June 2020 to develop the prototype, will launch PIRPL on the Cygnus NG-16 spacecraft during the Commercial Resupply Services mission to the International Space Station in July.
Category: Space
Tags: Air Force Research Laboratory C4ISRNET Derek Tournear LINCS Mandrake II MDA Missile Defense Agency National Defense Space Architecture NDSA Northrop Grumman optical crosslinks PIRPL Prototype Infrared Payload SDA space Space Development Agency SpaceX transport layer satellites Transporter-2 mission