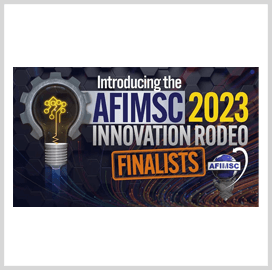 Base Buddy AI
Developers of AI Chatbot for Air Force Personnel Finalists at 2023 Innovation Rodeo
The developers of an artificial intelligence-enabled chatbot have been selected as finalists for the Air Force Installation and Mission Support Center's 2023 Innovation Rodeo.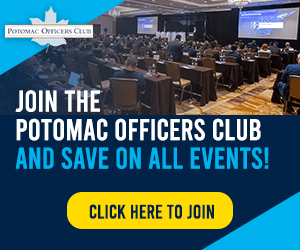 Varlin Sheffey, computer scientist for the Air Force Research Laboratory at Kirtland Air Force Base, and Tech. Sgt. Jeremiah Grenfell, a noncommissioned officer for the Combined Force Space Component Command at Cheyenne Mountain Space Force Station, came up with Base Buddy, an AI chatbot that works to provide Department of the Air Force personnel and their families with real-time answers to queries, the AFIMSC website reported.
Base Buddy AI uses large language models to deliver accurate information quickly, reducing the need for users to search through several base websites. Sheffey said the chatbot can serve as a standalone app or as an embedded widget for DAF websites. He sees the AI tool supporting the Chief Data Artificial Intelligence Office's plan for DAF to become an AI-ready organization by 2025 and an AI-competitive agency by 2027.
Finalists for the 2023 Innovation Rodeo will compete for a share of at least $1 million in funding and resources to further develop their tech ideas.
Category: Digital Modernization
Tags: Air Force Installation and Mission Support Center artificial intelligence Base Buddy AI chatbot Department of the Air Force digital modernization Jeremiah Grenfell Varlin Sheffey