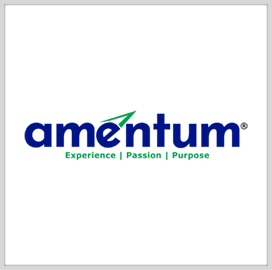 Combatting unmanned
threats
DHS Awards Amentum $260M Deal to Help Defeat Hostile Drones
Maryland-headquartered Amentum announced that it has been awarded a five-year contract by the Department of Homeland Security's Science & Technology Directorate to develop and deploy new technologies for countering threats posed by hostile drones. The deal, with a maximum value of $260 million, calls for developing new and improving existing capabilities for defeating unmanned threats from air, land, sea or space, Amentum said Tuesday.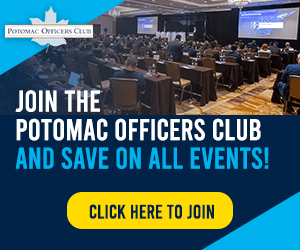 As part of the contract, the defense and space manufacturer said it will perform research, development, test and evaluation services. These efforts will be aimed at facilitating rapid technology development and transition of drone-defeating systems and technologies to enhance border security and protect critical infrastructure.
Jill Bruning, president of Amentum's intelligence, system engineering, security, services and solutions business unit, said her company is keen on partnering with the DHS to develop fresh solutions in support of national security. Aside from the development of anti-drone capabilities, the deal also calls for the development of technologies to combat cyber threats.
Bruning, a Wash100 awardee and Potomac Officers Club member, said that Amentum will apply its agile engineering and development approach, using state-of-the-art software tools and iterative methods, to help the agency stay ahead of evolving threats.
In a statement, Amentum said that the latest contract was awarded under the multiple-award contract vehicle of the Pentagon's Information Analysis Center. The task orders are awarded by the Air Force's 774th Enterprise Sourcing Squadron to develop and create new knowledge for the enhancement of the Defense Technical Information Center repository.
Category: Federal Civilian
Tags: Amentum C-UST contract award Department of Homeland Security federal civilian Jill Bruning Science & Technology Directorate