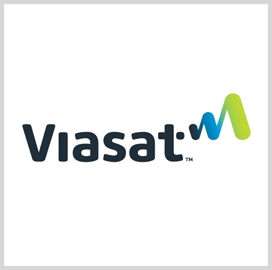 Viasat
DHS Clears Viasat to Receive Classified Cyber Threat Intelligence
Viasat announced that it has become an accredited provider under the Department of Homeland Security's Enhanced Cybersecurity Services program.
Accredited providers are authorized to receive sensitive and classified cyber threat intelligence for use in defending U.S.-based public and private computer networks, Viasat said Monday.
Ken Peterman, president of government systems at Viasat, said ECS intelligence will allow the company's customers to fortify their cyber defenses against advanced adversaries.
"This added insight allows us to create a more accurate, customized, real-time cybersecurity picture that will enable customers to reach advanced cyber resiliency levels needed to reduce overall risks against cyber threats," Peterman explained.
The DHS accredited Viasat and four other companies based on their ability to meet a high standard of security competence and compliance.
Such standards include maintaining the ability to protect sensitive and classified information and having security approvals for personnel, facilities and computer network systems.
Viasat said its ECS solution involves its Trusted Cyber Sensor, a classified information router certified by the National Security Agency.
TCS devices are placed in customers' networks. Viasat manages, maintains and configures the devices remotely from the company's Cyber Security Operations Center.
Viasat said its CSOC uses an integrated and scalable cybersecurity model based on the MITRE ATT&CK framework. The company added that it currently analyzes up to 100,000 new compromise indicators per day from commercial, enterprise, government and defense customers.
Once inside the customer's network, the TCS devices are able to inspect network traffic on-premise or in the customer's perimeter to protect privacy, Viasat said.
Category: Cybersecurity
Tags: cybersecurity DHS ECS Enhanced Cybersecurity Services Ken Peterman MITRE ATT&CK National Security Agency TCS Trusted Cyber Sensor Viasat