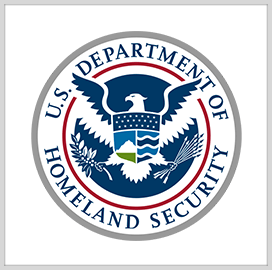 Request for information
DHS OIG Seeks Sources of Portfolio Management Software, Support
The Department of Homeland Security's Office of the Inspector General is looking for a portfolio management software product and support services.
DHS OIG is responsible for providing independent oversight and promoting integrity within the department as well as driving improvements in its programs.
The office's Acquisition Division is seeking a portfolio management tool that can help it make smarter use of resources and make better strategic decisions, according to a request for information posted on SAM .gov.
According to the RFI's technical requirements section, the tool needs to store data in an easily manipulated format, be adaptable to requests for product enhancements, have the ability to perform continuous data backups, have pre-built project document templates and provide real-time data access and reporting.
The vendor must provide value-added software updates at least once a year, respond to critical software issues in a timely manner and provide customer service.
DHS OIG also expects the product to have a dashboard that is customizable at the end-user level, have the ability to distribute dashboard templates, support decision-making through data analytics and provide data visualization tools.
Features such as having a mobile version of the product and having a customizable environment are included in the RFI's "nice-to-have" list.
Responses to the RFI are due on Feb. 11. DHS OIG encouraged companies to indicate their business size to help the government determine the appropriateness of awarding a set-aside contract.
Interested offerors should also indicate if they are on any government-wide acquisition contract that is available to DHS OIG.
Category: Digital Modernization
Tags: data analytics Department of Homeland Security digital modernization GWAC OIG portfolio management request for information SAM.gov