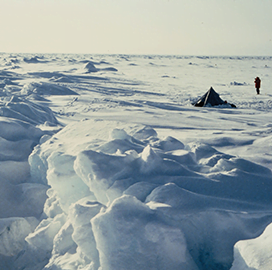 Iceberg warning
technology
DHS 'Project Titanic' to Use Satellites for Detecting Rogue Icebergs
The Department of Homeland Security's Science and Technology Directorate announced that it is developing new technology to help the Coast Guard improve maritime safety and navigation in the North Atlantic Ocean. The technology is specifically intended to help in the warning of ocean-going vessels against imminent collisions with icebergs that have broken loose, the S&T Directorate said Wednesday.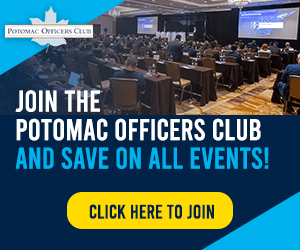 In a statement, the directorate said that the effort, dubbed "Project Titanic," will fuse satellite-based synthetic aperture radar imagery with ship reporting systems to detect, identify and report iceberg locations to the maritime community. A senior DHS official stressed that rogue icebergs are as much navigational hazards today as they were in 1912, when one of them collided with the infamous ship, the Titanic.
Kathryn Coulter Mitchell, the DHS's acting undersecretary for science and technology, said it is among the USCG's most critical duties to protect ships, oil rigs and other maritime assets from colliding with icebergs. She added that when complete, the technology arising from Project Titanic will help the Coast Guard and the International Ice Patrol provide more comprehensive and timely maritime safety information on iceberg locations.
For his part, USCG Cmdr. Marcus Hirschberg, who commands the American component of the IIP, revealed that Project Titanic focuses on space-based monitoring technologies that promise to enhance current capabilities while reducing costs from aerial surveillance missions. He added that the new technology is "immune to dark, overcast conditions and other difficult weather that would normally prevent aircraft operations."
Meanwhile, Matthew Barger, the directorate's maritime safety and security program manager, revealed that Project Titanic is still in the developmental phase and the Coast Guard IIP is set to test the technology through 2023 with the goal of operational integration.
Category: Federal Civilian
Tags: Coast Guard Department of Homeland Security federal civilian Kathryn Coulter Mitchell Marcus Hirschberg Project Titanic Science and Technology Directorate synthetic-aperture radar