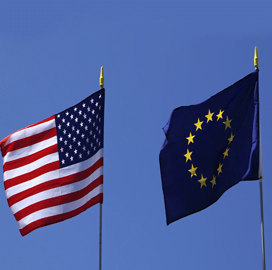 Joint statement
DHS Secretary, EU Internal Market Commissioner Outline Cybersecurity Initiatives
Alejandro Mayorkas, the secretary of the U.S. Department of Homeland Security, and Thierry Breton, the European Union's commissioner for internal market, have issued a joint statement on cooperative cyber resilience efforts.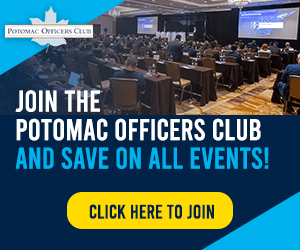 They announced plans to establish "dedicated workstreams" for cybersecurity of hardware and software; cybersecurity of critical infrastructure and incident reporting requirements; and information sharing, situational awareness and cyber crisis response. Relevant U.S. and EU organizations such as the Department of State will be invited to join such efforts.
A pilot for a cyber fellowship sponsored by the DHS and the Directorate-General for Communications Networks, Content and Technology is planned to begin sometime in 2023.
Mayorkas, a previous Wash100 winner, and Breton outlined other 2023 deliverables from the workstreams such as the joint formation of cyber incident reporting requirements for critical infrastructure, an expanded threat and incident information exchange program to support response efforts and collaboration between the EU Agency for Cybersecurity and the United States' Cybersecurity and Infrastructure Security Agency, the Homeland Security Department said Thursday.
Earlier, Mayorkas signed a memorandum of understanding with Yasutoshi Nishimura, Japan's minister of economy, trade and industry, to enhance cooperation on various cybersecurity issues. According to a Nikkei Asia report, planned outcomes include new security standards for commercially sourced software used in critical infrastructure.
U.S. leaders recently met with senior Japanese officials in part to recognize progress in cyber efforts between the two nations. In a joint statement following a U.S.-Japan Security Consultative Committee meeting on Jan. 11, Secretary of State Antony Blinken, Secretary of Defense Lloyd Austin and their Japanese counterparts highlighted new initiatives such as the Japan Self-Defense Forces Cyber Defense Command and a risk management framework that could support further collaboration.
Category: Cybersecurity
Tags: Alejandro Mayorkas cyber fellowship cyber resilience cybersecurity Department of Homeland Security joint statement Thierry Breton