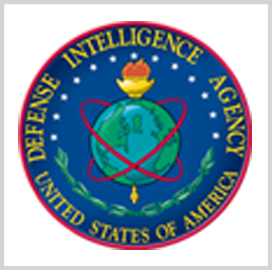 Defense Intelligence
Agency
DIA Selects 144 Companies for $12.6B SITE III Contract
The Defense Intelligence Agency has awarded 144 companies spots on the $12.6 billion Solutions for Information Technology Enterprise indefinite-delivery/indefinite-quantity contract.
Companies selected for the 10-year SITE III contract will compete for the opportunity to provide IT support services to DIA and the National Geospatial-Intelligence Agency.
The services include planning and project management, application development, cybersecurity, connectivity and network services and enterprise computing, storage and cloud services, FedScoop reported.
According to a solicitation released in July, the SITE Ill contract will allow for the procurement of support services to facilitate the operations and modernization of DIA's infrastructure, systems and applications.
The main objective of the contract is to "support warfighters, policymakers and acquisition leaders across the Defense Intelligence Enterprise by achieving an Information and Communications Technology advantage," the solicitation stated.
The full list of contractors was announced in Defense .gov.
The contractors include Accenture Federal Services, Advanced Systems Development, AT&T, BAE Systems Technology Solutions & Services, Booz Allen Hamilton, Braxton-Grant Technologies, CACI, CyberPeak Innovations, Data Systems Analysts, Deloitte, DKW Communications, Enhanced Veterans Solutions, Federated IT, General Dynamics Information Technology, iNovex Information Systems, Jacobs Technology, Kingfisher Systems, Leidos, ManTech, Octo Consulting Group, Parsons Government Services, Perspecta Enterprise Solutions, SAIC and SOS International.
SITE III doubles the ceiling and period of performance of the preceding Enhanced Solutions for Information Technology Enterprise contract.
E-SITE was valued at $6 billion and had a five-year period of performance. It was awarded in 2015 to 50 contractors.
Category: Digital Modernization
Tags: Defense Intelligence Agency digital modernization FedScoop information technology IT services National Geospatial-Intelligence Agency SITE III Solutions for the Information Technology Enterprise III