Stratus program
DISA Reports Early Success in New Hybrid On-Premise Cloud Computing Program
The Defense Information Systems Agency is seeing early successes with its prototype-stage cloud computing program known as Stratus, an official has said.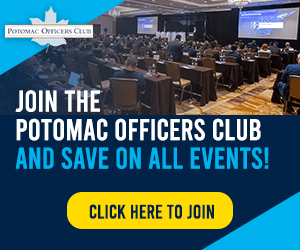 Stratus is the agency's latest attempt at building a hybrid, on-premise cloud computing infrastructure. Sharon Woods, director of DISA's Digital Hosting and Computing Center, said that the agency has already begun migrating applications to the Stratus environment, Signal Magazine reported.
The program serves as DISA's replacement for milCloud 2.0, an on-premise infrastructure-as-a-service solution that some defense agencies have been using for years.
Established in 2018, milCloud 2.0 is the product of a $500 million contract awarded to CSRA in 2017. General Dynamics Information Technology inherited the contract through its acquisition of the Virginia-based company, Nextgov reported.
DISA Director Lt. Gen. Robert Skinner, in late 2021, decided to ax milCloud 2.0 following a strategic assessment of the agency's programs.
According to Woods, DISA determined that milCloud 2.0 would not deliver the best value for the intended capability. Instead of moving forward with the program, DISA assessed its existing on-premise cloud infrastructure and continued to add new capabilities to it, according to Woods.
She said that DISA is currently working on a road map for Stratus and that the program has gained traction from customers beyond those seeking to transition from milCloud 2.0.
Stratus currently has two pilot programs. The first is focused on implementing DevSecOps processes. The second pilot has to do with Kubernetes, an open-source system designed to scale containerized applications.
Woods noted that while Kubernetes is commonly associated with commercial cloud, the technology can also run in on-premise data centers.
Category: Digital Modernization
Tags: cloud digital modernization DISA GDIT milCloud 2.0 Robert Skinner Sharon Woods SIGNAL Magazine Stratus