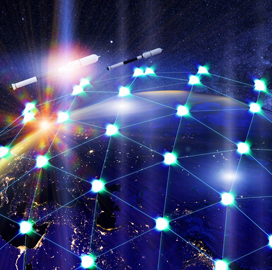 Satellite communications
DISA Selects 16 Vendors to Compete for Proliferated LEO Satellite Services Task Orders
Sixteen companies will compete for task orders under a potential 10-year, $900 million indefinite-delivery/indefinite-quantity contract for proliferated low-Earth orbit satellite services.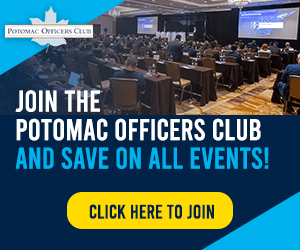 The selected vendors are Arinc, Artel, Capella Federal, BlackSky, SES Space & Defense, Hughes Network Systems, Inmarsat Government, KGS, Intelsat General Communications, OneWeb, PAR Government, RiteNet, Satcom Direct Government, SpaceX, Trace Systems and UltiSat, SpaceNews reported.
The Defense Information Systems Agency has awarded IDIQ contracts to the companies through the Space Systems Command's marketplace for satellite communications services. The IDIQ has a five-year base period that began on July 18 and one five-year option period.
SSC's Commercial Satellite Communications Office facilitates the IDIQ, which uses a multi-partner, multi-award contract model, meaning the selected vendors are required to collaborate to provide space-based services, including satellite connectivity; synthetic aperture radar imaging; space domain awareness; and alternative positioning, navigation and timing.
The contract model is expected to enable fast delivery of services to warfighters at a lower cost compared to the traditional contracting approach.
Procuring proliferated LEO services is part of the Department of Defense's strategy to increase space resiliency and security.
Category: Space
Tags: Artel Capella Federal; BlackSky Defense Information Systems Agency Inmarsat Government low-Earth orbit satellite services space SpaceNews SpaceX