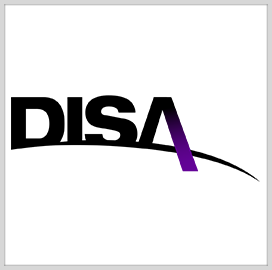 DISA
DISA to Issue Action Plan to Further Military's Digital Modernization
The Defense Information Systems Agency is preparing an action plan to further promote digital modernization across the military.
According to the agency's director, Lt. Gen. Robert Skinner, the action plan will cover areas that he wants DISA and its partner agencies across the Department of Defense to focus on over the next few years.
Skinner revealed the agency's plans at the Digital Transformation Summit produced by FedScoop.
He said DISA is working to release the plan by late May or early June, FedScoop reported Thursday.
"We are doing a lot of sync sessions with mission partners, with industry, with individuals within the organization and across the department to make sure we can get this right," Skinner added.
DISA's intent to further digital modernization is also underscored in its development of a new identity, credentialing and access management tool.
David McKeown, chief information security officer of the DOD, considers DISA's ICAM tool as a key part in implementing a zero-trust cybersecurity model across the Defense Department.
DISA is also looking to finalize its $11.7 billion indefinite-delivery/indefinite-quantity Defense Enclave Services contract.
A solicitation notice indicated that the contract will consolidate the information technology systems, staff, functions and program elements across the Fourth Estate, which comprises the DOD's non-warfighting support agencies, under a single service provider.
GovConWire reported that the contract will cover network operations and management, infrastructure, transition, cybersecurity, technical refresh support and engineering and innovation services.
Category: Defense and Intelligence
Tags: Defense and Intelligence Defense Enclaves Services Defense Information Systems Agency digital modernization DISA FedScoop Robert Skinner