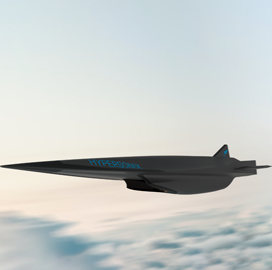 Hypersonics testing
DIU Eyes Hypersonic Testbed Demo This Summer
The Defense Innovation Unit is expected to deploy Hypersonix Launch Systems' DART Additive Engineering hypersonic vehicle demonstrator by the summer.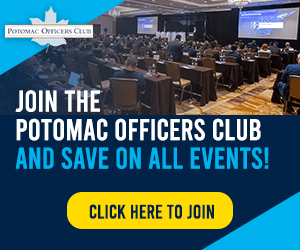 The DIU plans to work with a launch provider to showcase how DART AE will support the Department of Defense's hypersonics testing needs. The DIU chose the DART AE platform in March through the Hypersonic and High-Cadence Airborne Testing Capabilities program, C4ISRNET reported.
Lt. Col. Nicholas Estep, manager of the HyCAT program, said the DIU is working on the anticipated demonstration's details to identify what officials want to know about hypersonics. He shared that some of the details the agency is fleshing out are flight conditions, the demo location and the partner launch provider.
In April, Hypersonix partnered with Rocket Lab for a demonstration. Rocket Lab used its Hypersonic Accelerator Suborbital Test Electron rocket to bring DART AE to its initial operating speed, which allows Hypersonix to show the platform's non-ballistic flight patterns and other parameters.
DART AE is a 3D-printed hypersonic vehicle airframe that uses the hydrogen-powered Spartan engine to reach hypersonic speeds. The vehicle has a top speed of Mach 7, a 1000-km range and a 300-kg mass.
Category: Defense and Intelligence
Tags: C4ISRNET DART AE Defense and Intelligence Defense Innovation Unit HyCAT hypersonics Nicholas Estep platform demonstration