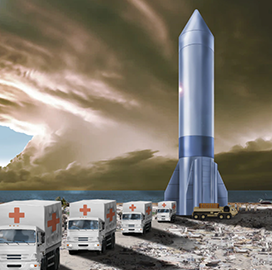 Novel Responsive Space
Delivery
DIU Seeking Solutions for Rocket-Based Orbital Cargo Delivery
The Defense Innovation Hub has issued a solicitation for its Novel Responsive Space Delivery effort, which seeks commercially available autonomous cargo delivery capabilities.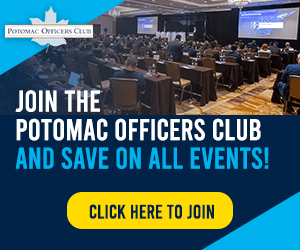 The effort has three modalities: Earth-to-orbit, orbit-to-Earth, and orbit-to-orbit cargo deliveries. According to the solicitation, selected companies will prototype delivery solutions for one or more of the modalities.
The deadline for responses is July 17. The autonomous cargo delivery effort is part of the Department of Defense's goal to be an early adopter of commercial rocket transportation, C4ISRNET reported.
The solicitation follows the U.S. Space Force's plans to explore commercial rocket cargo capabilities for logistics and military services. Maj. Gen. Stephen Purdy, program executive officer for assured access to space at the Space Systems Command, said the Space Force and the U.S. Transportation Command want to create a unit for the program and are considering SpaceX as a possible service provider.
The Air Force Research Laboratory also has its Rocket Cargo program, which explores point-to-point space transportation. AFRL awarded SpaceX a five-year, $102 million Rocket Cargo contract to demonstrate how its heavy rocket can deliver military cargo and humanitarian aid around the world.
Category: Space
Tags: Air Force Research Laboratory C4ISRNET Defense Innovation Unit Novel Responsive Space Delivery Rocket Cargo space SpaceX Stephen Purdy US Space Force