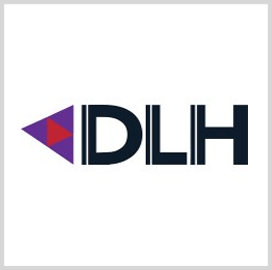 DLH Holdings
DLH Secures $202M Contract to Support VA's Consolidated Mail Outpatient Pharmacy Program
DLH Holdings has landed a potential five-year, $202 million follow-on contract to continue supporting the Department of Veterans Affairs' Consolidated Mail Outpatient Pharmacy initiative.
Under the terms of the contract, DLH will provide medical logistics expertise to ensure that veterans receive their prescription medications on time. Specifically, the company will utilize its knowledge with highly automated processing facilities and innovative delivery systems to facilitate the seamless delivery of pharmaceuticals to veterans.
The COMP program was established to give veterans virtual access to the VA's medical center pharmacies, DLH said. Prescriptions processed through COMP are checked and verified by pharmacists before being picked up by the U.S. Postal Service, UPS or FedEx for delivery.
Over the last year, the program processed more than 120 million prescriptions from seven geographical locations nationwide.
Kevin Wilson, president of DLH's health and logistics services operating unit, said the COVID-19 pandemic has demonstrated the value of mail order as an additional care tool.
In a statement, DLH President and CEO Zach Parker, a member of the Potomac Officers Club, welcomed the opportunity to continue supporting the VA's COMP program.
"Our medical logistics experts utilize innovative technology and advanced processes to improve productivity and lower costs for our customer – maximizing the resources available for veterans," he said.
DLH is an Atlanta, Georgia-based provider of technology-enabled solutions, public health research and advanced analytics for federal health and human service initiatives.
The company caters to clients including the departments of Defense and Health and Human Services, the National Institutes of Health and the Centers for Medicare and Medicaid Services.
Category: Federal Civilian
Tags: CMOP Consolidated Mail Outpatient Pharmacy contract award DLH Holdings federal civilian Kevin Wilson Veterans Affairs Zach Parker