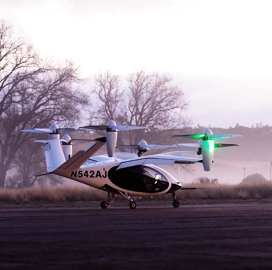 Flight tests
DOD Expands Development Contract With Joby Aviation to Advance eVTOL Tech
The Department of Defense has amended its existing electric vertical take-off and landing aircraft development contract with Joby Aviation.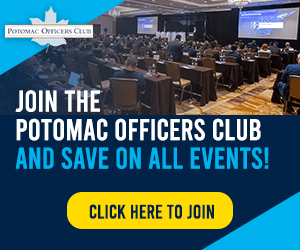 Joby Aviation secured the initial contract under the U.S. Air Force's Agility Prime program, an initiative introduced in April 2020 to fast-track eVTOL development for commercial and military use.
The new changes expand the scope of the partnership with the DOD, allowing the U.S. Marine Corps to participate in government-directed eVTOL flight tests and evaluate the technology for use cases such as resupply, relocation of personnel and emergency medical response applications, Joby Aviation said.
The company's contract with the department now has a potential value of more than $75 million, reflecting a $45 million increase from the previous contract amount.
"This extension provides valuable support for our ongoing development efforts and allows our partners to see first-hand the potential for this aircraft in their future concept of operations," Joby CEO JoeBen Bevirt said.
According to the company, the U.S. Army, Navy, Air Force and Marine Corps now recognize eVTOL as a critical area of interest. The technology is said to deliver a lower noise profile, making it ideal for stealth operations. It also promises to provide low-cost operations and more flexibility for critical missions.
Joby Aviation's primary goal in developing eVTOL is to launch a commercial passenger ridesharing service. The company said its partnership with the government supports the plan by having access to testing facilities and the opportunity to try out the product with government clients.
Category: Defense and Intelligence
Tags: Agility Prime Defense and Intelligence DoD eVTOL Joby Aviation JoeBen Bevirt Marine Corps US Air Force