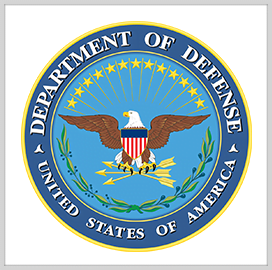 Department of Defense
DOD Launches Rapid Awareness Center of Excellence at UC Riverside
The Department of Defense has launched a center of excellence in networked configurable command, control and communications for rapid awareness at the University of California, Riverside.
The $7.5 million COE-NC4 is aimed at enabling systems for sensing, data analysis, communications and networking to be more easily used for mission needs, DOD said.
Jagadeesh Pamulapati, a senior research and development official, said the capability will improve the performance of defense networks and help deter the Pentagon's adversaries.
Students and faculty at UC Riverside will work on the development of a secure and fully networked infrastructure designed to withstand failures and security threats, the Pentagon said.
The center will also help build a pipeline in talent in science, technology, engineering and mathematics, DOD added.
Underrepresented students will have a chance to work on critical projects through design projects, colloquiums and internships and defense laboratories focused on national security. The department noted that UC Riverside is a Hispanic-serving minority institution.
The government selected UC Riverside through the Office of the Under Secretary of Defense for Research and Engineering's Historically Black Colleges and Universities and Minority-Services Institutions Research and Education Program.
OUSD(R&E) is charged with the development and oversight of defense technology strategies. The office serves as the primary staff adviser to the secretary of defense and its deputy on matters related to research and engineering.
According to Pamulapati, UC San Diego will also support COE-NC4 by working on communication and computing technologies designed to enable safer transfers of information.
COE-NC4 will also work with the Army Research Laboratory in research areas related to flexible network research allocation and resilience to attacks on sensing and communications infrastructure, Pamulapati added.
Category: Defense and Intelligence
Tags: ARL Army Research Laboratory Center of Excellence COE-NC4 Department of Defense DoD infrastructure Jagadeesh Pamulapati OUSD(R&E) Pentagon R&D STEM UC Riverside University of California Riverside