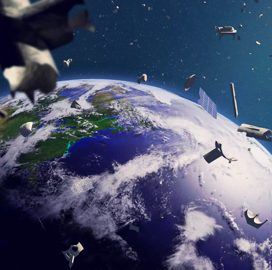 Space traffic and
congestion
DOD, OSC Award Space Traffic Management Contract to Six Companies
Six space companies have won contracts with the Office of Space Commerce and the Department of Defense to develop and demonstrate space traffic data platforms capable of tracking objects in medium and geostationary Earth orbits.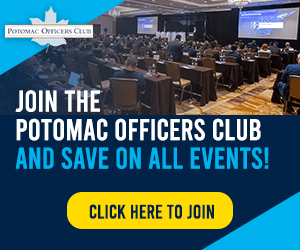 OSC, which is part of the National Oceanic and Atmospheric Administration, recently signed an agreement with the DOD to collaborate on enhancing space traffic management. As part of the cooperation, they awarded contracts to Comspoc, ExoAnalytic Solutions, Kayhan Space, KBR, NorthStar Earth & Space and Slingshot Aerospace to support the initiative, SpaceNews reported.
Increasing satellite launches have resulted in space congestion and orbital debris, both of which pose a higher risk of on-orbit collisions that would harm operating satellites providing critical services, including military and civilian communications, and positioning, navigation and timing.
According to a report from the Satellite Industry Association, 1,713 commercial satellites were launched in 2021, more than 40 percent higher compared to spacecraft deployed in 2020. Currently, there are over 6,000 spacecraft in orbit.
In an interview during the Abu Dhabi Space Debate, John Hill, deputy assistant secretary at the DOD, highlighted the need to formulate international rules that would address space traffic issues and adopt best practices to ensure space sustainability.
Currently, the UN Outer Space Treaty and the U.S.-led Artemis Accords promote peaceful and responsible use of space; however, they do not cover space traffic problems.
Category: Space
Tags: contract award Department of Defense KBR NorthStar Earth & Space Office of Space Commerce Slingshot Aerospace space space traffic management SpaceNews