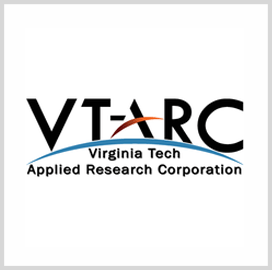 Virginia Tech Applied
Research
DOD Selects Virginia-Based Research Team to Build 5G-Enabled Smart Warehouse
The Department of Defense has awarded a team of researchers from Virginia a $13 million contract to build a 5G-enabled smart warehouse at the Marine Corps Logistics Base in Albany, Georgia.
The Virginia Tech Applied Research team will leverage expertise in electrical and computer engineering, systems engineering, wireless communications, modeling, simulation and analysis for the project.
Together, fast 5G wireless connectivity and internet of things sensor networks are expected to optimize the way warehouses move and track items, ensuring that they arrive at their intended destination on time, Virginia Tech said.
The team is composed of researchers from Virginia Tech, Old Dominion University, Virginia Commonwealth University, University of Virginia and George Mason University.
Sachin Shetty, executive director of the Center for Secure & Intelligent Critical Systems at ODU's Virginia Modeling, Analysis and Simulation Center, will serve as the project's project's technical lead.
The researchers will be assisted in the project by industry partners Intelligent Automation, PerspectaLabs, Keysight and B3 Advanced Communications.
Project members will utilize a 5G testbed from the Commonwealth Cyber Initiative, an organization dedicated to establishing Virginia as a global leader in cybersecurity research.
According to CCI's Aloizio Pereira da Silva, the 5G testbed will allow for the testing of the project's building blocks before being integrated into the Albany warehouse site.
The Marine Corps Logistics Base is one of five military locations selected for DOD's $600 million investment in full-scale tests for 5G dual-use applications. It was selected as a testbed for 5G smart warehousing focused on vehicular storage and maintenance.
Category: Defense and Intelligence
Tags: 5G Defense and Intelligence Department of Defense DoD Marine Corps Logistic Base smart warehouse Virginia Tech Virginia Tech Applied Research