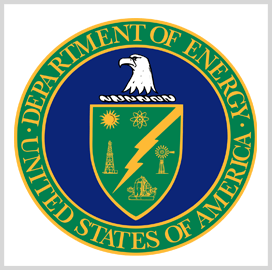 Department of Energy
DOE Announces $43B in Loans for Electric Vehicle, Energy Projects
The Department of Energy is offering $43 billion through its Loan Programs Office to provide support for electric vehicle and energy projects.
Energy Secretary Jennifer Granholm revived the LPO after years of dormancy under the Trump administration, starting with the appointment of Jigar Shah as office director.
LPO finances U.S.-based projects through its three lending programs: the Title 17 Innovative Energy Loan Guarantee Program, the Advanced Technology Vehicles Manufacturing Loan Program and the Tribal Energy Loan Guarantee Program, Electrek reported.
More than $17 billion will be available to support the manufacturing of technologies like electric cars under the ATVM Loan Program.
LPO is open to financing vehicle manufacturing projects for light-duty vehicles and ultra-efficient vehicles. Projects focused on the manufacturing of critical minerals in support of eligible vehicles and automotive components, such as batteries, electronics, fuel efficient tires and advanced engine and powertrain technologies, are also eligible for ATVM loan.
Borrowers may also apply for up to $2 billion in loans under TELGP, which provides access to debt capital for tribal energy projects, including fossil energy production and mining, renewable energy, transmission infrastructure and energy storage projects.
TELGP loans are available to eligible Indian tribes or entities, including Alaska Native village or regional or village corporations.
LPO also has over $23 billion in loans available under the Title 17 program for advanced nuclear and fossil energy projects, as well as renewable energy and efficient energy projects.
In the past, Title 17 loans supported solar photovoltaic projects that led to a massive expansion of large-scale solar farms.
Category: Federal Civilian
Tags: Advanced Technology Vehicles Manufacturing Loan Program clean energy projects Department of Energy DoE Electrek electric vehicles federal civilian Jennifer Granholm Jigar Shah Title 17 Innovative Energy Loan Guarantee Program Tribal Energy Loan Guarantee Program