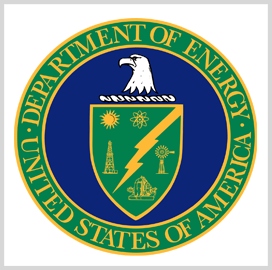 Department of Energy
DOE Grants Funding to 16 Teams for Water Infrastructure Projects
The Department of Energy has awarded 16 teams with contracts amounting to a total of $27.5 million to work on water infrastructure projects aimed at decarbonizing water infrastructure by reducing energy use.
Teams from water utilities, universities, manufacturers, national laboratories as well as small- and minority-owned businesses are tasked with using modern technology that could help reduce carbon emissions and water treatment expenditure while improving the country's water quality and equity of distribution.
According to the Energy Department, wastewater treatment demands up to 2 percent of domestic electricity use every year.
The selected teams will work on the projects operating across 13 states, including California, Colorado, Georgia, Michigan, New York and Ohio, the DOE said Monday.
The contract awardees will conduct research and development about new water and wastewater treatment technologies and transition the solutions to the commercialization stage.
Specifically, the objectives of the DOE projects include creating "widely applicable" treatment processes that will produce renewable power, extract chemicals and fertilizers, reuse water on the local level and minimize energy consumption as well as waste generation.
The projects will also seek to address environmental injustice and social inequities brought about by the lack of access to clean water among communities in rural areas.
The Energy Department also noted the water infrastructure projects will provide livestock- and agriculture-focused organizations with better wastewater treatment options.
In a statement, Energy Secretary Jennifer Granholm said that the U.S. must reach net-zero carbon emissions by 2050. To meet the said goal, the department is making investments in delivering "more energy-efficient" water infrastructure, Granholm noted.
Category: Federal Civilian
Tags: agriculture carbon emission commercialization Department of Energy DoE energy use Energy.gov equity federal civilian Jennifer Granholm livestock investment wastewater treatment water infrastructure projects water quality