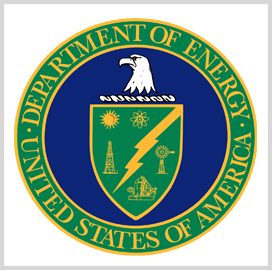 Department of Energy
DOE Invests $110M to Create Jobs in Coal, Power Plant Sectors
The Department of Energy has launched a $109.5 million initiative to boost economic growth in the coal and power plant communities.
The funding supports the Biden administration's short-term goal of creating jobs through remediation projects for oil and gas wells and coal mines, allowing for the development of underutilized land, the DOE said.
DOE Secretary Jennifer Granholm said coal and power plant workers have an important role in the government's plan to shift to clean energy.
"This new DOE funding will help spark next-generation industries that these workers can not only participate in, but lead," Granholm added.
DOE allocated the fund based on the recommendation of the Interagency Working Group on Coal and Power Plant Communities and Economic Revitalization, which President Joe Biden established in January through Executive Order 14008.
Job creation in the coal and power plant communities is the first step recommended by the working group. In the medium and long term, Biden wants to invest in low-carbon industries through carbon capture and hydrogen technologies, DOE said.
Of the new funding, $75 million was earmarked for retrofitting power and industrial plants with carbon capture and storage technology.
DOE expects the investment to allow the energy sector to employ a similar workforce as the United States turns toward decarbonization.
The administration allocated $19.5 million for critical mineral extraction from coal and associated waste streams. DOE said the funding will create jobs in collecting minerals used to create batteries, magnets and other electric vehicle components.
About $15 million was earmarked for geothermal energy research projects at West Virginia University and Sandia National Laboratories.
Category: Federal Civilian
Tags: coal Department of Energy DoE Executive Order 14008 federal civilian funding Jennifer Granholm job creation Joe Biden power plant Sandia National Laboratories West Virginia University