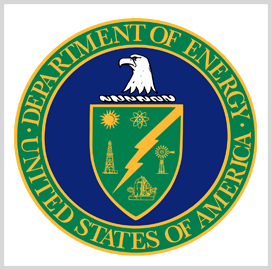 Department of Energy
DOE Invests $8.25B in Electrical Transmission Grid Resilience
The Department of Energy has earmarked $8.25 billion for efforts to expand and improve the U.S. electrical transmission grid while creating competitive jobs.
The funding will be made available as loans through the Loan Programs Office and the Western Area Power Administration, DOE said Tuesday.
Secretary of Energy Jennifer Granholm said the investment will improve the power system's resilience and increase the nation's clean energy capacity.
"This is a down payment on our efforts to modernize our transmission nationwide—but we need the American Jobs Plan to complete them," Granholm said in a press release.
In the American Jobs Plan, President Joe Biden announced efforts to create a more resilient grid, improve air quality and public health outcomes and achieve carbon-free electricity by 2035.
DOE said most clean energy generation plants are located far away from population centers where demand is highest.
The lack of adequate transmission capacity means that the grid cannot consistently deliver renewably sourced power to areas that can make the most out of it, the department added.
LPO will offer up to $5 billion through its Title 17 Innovative Energy Loan Guarantee Program and Tribal Energy Loan Guarantee Program to support transmission projects, including ones owned by federally recognized tribal nations.
The funding opportunity covers high-voltage current systems, transmission to connect offshore wind and facilities situated along rail and highway routes.
Up to $3.25 billion will be made available through WAPA's Transmission Infrastructure Program, a congressionally mandated debt financing program designed to support transmission and related infrastructure projects. DOE said applicants will have access to WAPA's technical transmission expertise and to low-cost capital.
Category: Federal Civilian
Tags: American Jobs Plan Department of Energy DoE electrical transmission federal civilian funding Jennifer Granholm loan Loan Programs Office LPO WAPA Western Area Power Administration