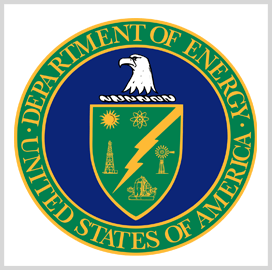 Department of Energy
DOE Selects 17 Geothermal Projects for FORGE Funding
The Department of Energy has awarded $46 million in funding to 17 carbon-free geothermal projects with the potential to supply power to homes in the United States.
The funding was awarded through the Frontier Observatory for Research in Geothermal Energy Initiative at the University of Utah, the Department of Energy said Wednesday.
"There is enormous untapped potential for enhanced geothermal systems to provide clean and reliable electricity to power tens of millions of homes across the country," said Kathleen Hogan, acting undersecretary for science and energy.
Enhanced geothermal systems are manmade geothermal reservoirs that, unlike naturally occurring geothermal sources, can be engineered in most parts of the United States, the department explained.
Hogan said the investments will support the Biden administration's fight against the climate crisis by developing technologies and creating jobs in the clean energy sector.
FORGE Initiative awardees are trained on the key mechanisms that control enhanced geothermal systems, techniques in developing such environments and communication of lessons learned and best practices to the public, the Energy Department said.
The department launched the FORGE Initiative in 2015 with the selection of five projects. In 2018, the department announced Utah FORGE, a field laboratory where scientists and researchers learn how to engineer enhanced geothermal systems.
The 17 new awardees are Welltec, PetroQuip Energy Services, Colorado School of Mines, Battelle Memorial Institute, Lawrence Livermore National Laboratory, The University of Oklahoma, Clemenson University, Standford University, Lawrence Berkeley National Laboratory, Rice University, Fervo Energy, The University of Texas at Austin, Pennsylvania State University, Lawrence Livermore National Laboratory, U.S. Geological Survey, The University of Oklahoma and Purdue University.
Category: Federal Civilian
Tags: award clean energy Department of Energy engineering federal civilian FORGE Initiative funding geothermal U.S. Utah Utah FORGE