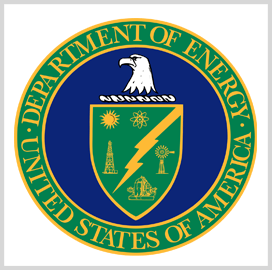 Department of Energy
DOE Set to Begin Construction of Grid Energy Storage Research Facility
The Department of Energy is set to begin the design and construction of the Grid Storage Launchpad at the Pacific Northwest National Laboratory.
The $75 million GSL facility will serve as a research hub for boosting clean energy adaptation and grid resilience. Its primary focus is on accelerating the development and deployment of grid energy storage technologies, the DOE said.
Three outcomes are expected to be achieved with GSL.
One of these is collaboration. By working with multidisciplinary researchers and the industry, the DOE hopes to ease the deployment of grid-scale energy storage.
Validation is also a key outcome of GSL. The facility is envisioned to bring together researchers to perform independent testing of next-generation grid energy storage materials and systems under realistic grid operating conditions.
The last outcome, acceleration, refers to de-risking and speeding up the development of new technologies by propagating rigorous performance requirements.
PNNL has yet to select a design and construction contractor to begin work on the GSL facility. Construction could begin in the latter part of the year, with the building expected to be operational and ready for occupancy by 2025.
GSL will feature testing chambers where researchers can assess prototypes and new grid energy storage technologies. It will also include flexible workstations and collaboration spaces such as fellowship labs, which will be dedicated for incubating storage technologies originating from the U.S. research and development community.
According to Energy Secretary Jennifer Granholm, deploying new grid technologies will result in more renewable energy and will help support a growing fleet of electric vehicles.
Category: Federal Civilian
Tags: Department of Energy DoE federal civilian grid energy storage Grid Storage Launchpad GSL Jennifer Granholm PNNL Steven Ashby