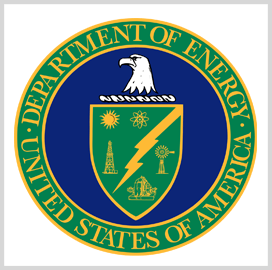 Department of Energy
DOE Supports Remote Communities in Transitioning to Resilient Clean Energy Solutions Under ETIPP
The Department of Energy has announced new financial assistance for 11 remote and island communities across the U.S. to help improve their energy infrastructure, reduce the risk of power outages and boost energy and economic outlook.
Energy Secretary Jennifer Granholm said in a statement that residents from remote and island communities are dealing with disruptions in energy, natural disasters and climate change. People in those communities are also paying some of the highest energy costs in the country, Granholm noted.
The communities will transition to resilient clean energy solutions with support under the Energy Transitions Initiative Partnership Project, the DOE announced Monday.
The project includes two Hawaii communities, namely Honolulu and Kauai.
The island state, which has long depended on imported oil, will be able to ensure resiliency and economic security through a clean energy future, according to Hawaii Sen. Brian Schatz, who commented on the DOE announcement.
Honolulu will develop a hybrid microgrid opportunity map that identifies opportunities for clean energy technologies to support resilience. Meanwhile, Kauai will study alternative and autonomous mobility options that will enable residents and tourists to avoid the use of fossil-fuel-powered single-occupancy vehicles and instead use a "modern, clean transportation system."
The ETIPP also includes Maine's Islesboro and Eastport communities; Alaska's Wainwright, Sitka, Ouzinkie and Dillingham communities, along with the state's Longline Fishermen's Association; and North Carolina's Ocracoke Island and Nags Head communities.
The selected communities will work to build and use resilient clean energy technologies using funds from the Energy Transition Initiative, Solar Energy Technologies Office and Walter Power Technologies Office, which are under the Office of Energy Efficiency and Renewable Energy.
The ETIPP is also supported by the DOE's Office of Electricity.
Category: Federal Civilian
Tags: ALFA Brian Schatz clean energy solutions Department of Energy DoE economic security energy infrastructure Energy Transitions Initiative Partnership Project federal civilian Hawaii Jennifer Granholm Maine North Carolina resiliency T&D World