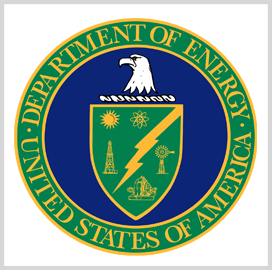 Department of Energy
DOE Unveils $61M Funding for Biofuels Research Projects
The Department of Energy is offering $61.4 million in funding for biofuels research in hopes of reducing transportation emissions.
The investment falls under the Bioenergy Technologies Office Scale-Up and Conversion funding opportunity. The DOE is specifically interested in research projects that could deepen the knowledge needed to produce low-cost, low-carbon biofuels.
Interested parties have until April 30 to submit concept papers. Full applications must be submitted no later than June 21, the DOE said Thursday.
Citing its importance in promoting zero-carbon aviation and shipping, Energy Secretary Jennifer Granholm said it is time to double down on biofuels research.
According to Granholm, the research funding is critical for decarbonizing the transportation sector, which, she noted, is the largest source of the country's greenhouse gas emissions.
Biofuel, which is derived from renewable resources, is a low-carbon substitute to fossil-based fuels such as gasoline, jet and diesel fuel. It could power airplanes, ships and other heavy-duty vehicles that are difficult to electrify with current technologies, advancing America's goal of achieving net zero emissions by 2050, the DOE said.
Granholm also believes that the funding opportunity could yield new good-paying union jobs.
The DOE's commitment to secure and sustainable energy has garnered praise from Nicholas Calio, president and CEO of Airlines for America.
In particular, he lauded the department's efforts to further the development and deployment of sustainable aviation fuel.
The funding opportunity is one of several investments that the department has announced recently.
A few weeks ago, the DOE awarded $27.5 million in grants for water infrastructure projects aimed at decarbonizing water infrastructure. The department is also investing $29 million in new tools to analyze massive amounts of scientific information.
Category: Federal Civilian
Tags: biofuel research Department of Energy DoE federal civilian Jennifer Granholm Nicholas Calio transportation emissions