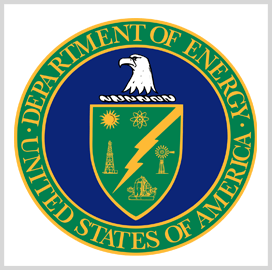 Department of Energy
Energy Department Announces Three Research Programs for Energy Sector Security
The Department of Energy's Office of Cybersecurity, Energy Security and Emergency Response has announced three new research programs aimed at enhancing the cyber and physical security of the U.S. energy system.
The projects will help address supply chain vulnerabilities, protect critical infrastructure from interference and build a talent pipeline for next-generation cybersecurity, the Department of Energy said Thursday.
"Our energy system faces unprecedented threat levels from hackers, foreign actors, and natural catastrophes supercharged by climate change," said Secretary of Energy Jennifer Granholm.
The first of the projects is aimed at providing security against vulnerabilities in globally sourced technologies, which the department said are used for the hardware and software deployed in the U.S. energy sector.
CESER partnered with Schweitzer Engineering Laboratories to analyze the security of the digital tools used by the Department of Energy's industrial base.
The second objective is to develop measures to mitigate the risks of electromagnetic pulse and geomagnetic disturbance attacks on the energy sector.
The department said it has already launched nine counter-EMP and GMD projects in partnership with various utilities and laboratories.
For the third program, CESER partnered with universities to develop cybersecurity technologies and train future cybersecurity experts in the energy sector.
In April, CESER will announce a new funding opportunity to support security partnerships between universities and the energy industry, according to the Department of Energy.
The CESER office was established in 2018 to address the increasing frequency and sophistication and cyber threats in support of the Department of Energy's national security mission.
According to the agency, CESAR was involved in the Energy Sector Pathfinder program aimed at facilitating cybersecurity coordination between the government and industry.
Category: Cybersecurity
Tags: CESER critical infrastructure cybersecurity Department of Energy EMP GMD Jennifer Granholm national security research