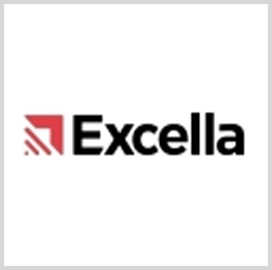 Excella
Excella to Help HHS Combat Fraud, Waste, Abuse Through Data Services
The Department of Health and Human Services has awarded Excella a $23.9 million contract to expand its provision of data technology services. The five-year contract includes a $14.3 million base award.
Excella will support the Office of Chief Data Officer within the HHS Office of the Inspector General in integrating disparate data sources, increasing accessibility and migrating datasets to a secure platform that supports modern tools, data management, governance and data engineering practices.
"This modern approach to Data Operations is representative of how other agencies can adjust their analytics capabilities to uncover and integrate troves of their critical data sources, especially when combating fraud, waste and abuse," said Jimmy Benani, director of federal civilian and health at Excella.
Benani said the cloud-enabled platform will data visibility and access for the OIG, allowing for more efficient and data-driven decision-making among its staff.
The contract will help the OIG in its efforts to combat fraud, waste and abuse in discretionary funding, in addition to improving investigator data tools for more than 100 HHS programs, including Medicare and Medicaid, Excella said Tuesday.
Excella will also introduce new open-source technology solutions to provide OIG employees with "data at their fingertips."
The solutions will help create an environment for employees to conduct in-depth data analysis more effectively and efficiently, Excella said.
Sandy Gillespie, chief operating officer at Excella, said the number of fraud, waste and abuse cases increases alongside the size of the federal health care portfolio.
Effective data services technology will allow the HHS to meet and exceed its government mandates related to security and compliance, Gillespie added.
Excella is an Agile technology company that specializes in artificial intelligence, digital services, modernization and DevOps.
Category: Federal Civilian
Tags: Department of Health and Human Services DevOps Excella. data federal civilian HHS Jimmy Benani OIG Sandy Gillespie