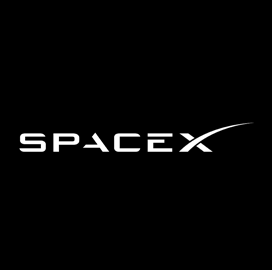 SpaceX
FAA Clears SpaceX's Next Starship Test Flight
The Federal Aviation Administration has cleared SpaceX to conduct a test flight of its SN10 Starship prototype. The FAA provided the clearance after closing investigations into the previous two Starship test flights, which ended in explosions.
While SN9 exploded on impact, SpaceX considered the test flight a success for producing valuable data, the Orlando Business Journal said Monday.
"The SN9 vehicle failed within the bounds of the FAA safety analysis. Its unsuccessful landing and explosion did not endanger the public or property," a spokesperson said.
The SN8 Starship ascended and performed a skydive descent maneuver in December. The vehicle suffered a hard landing and was destroyed due to low pressure in the fuel tank.
SpaceX proceeded with the SN8 test flight despite being denied a waiver to exceed the maximum public risk allowed by federal safety regulations. The FAA required the company to investigate all aspects of the SN8 test that could have affected public safety, Reuters reported.
The company has been developing the SN10 and SN9 prototypes in full view at a facility in Boca Chica, Texas. SpaceX CEO Elon Musk said he expects the spacecraft to eventually be able to achieve point-to-point travel around the globe, as well as send civilians to the moon, CNET said.
Over the past years, SpaceX's series of Starships progressed from making low-altitude "hops" to performing high-altitude demonstrations. The two high-altitude tests were the ones that ended in explosions.
SpaceX recently completed an equity funding of $850 million, raising the company's valuation to about $74 billion. The latest funding round represented an increase of about 60 percent in the company's valuation from the previous round in August, CNBC reported.
Category: Space
Tags: Boca Chica CNBC CNET Elon Musk equity funding FAA Federal Aviation Administration investigation license Orlando Business Journal SN10 space Starship