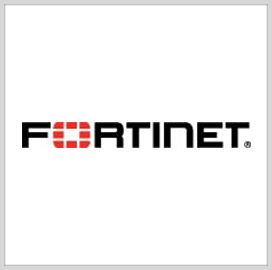 Fortinet
FBI, CISA Warn Fortinet Users of Threats From Advanced Persistent Actors
The FBI and the Cybersecurity and Infrastructure Security Agency have issued a new advisory warning that an advanced persistent actor is trying to gain access to government and industry networks using old vulnerabilities in enterprise software from Fortinet.
According to the advisory, there are three known vulnerabilities in Fortinet's FortiOS that were identified in 2018, 2019 and 2020.
FortiOS is an enterprise software that is being used by companies and government agencies for network security management.
In the advisory issued on April 2, CISA and the FBI urged FortiOS user organizations to patch the vulnerabilities, FCW reported.
The FBI and CISA noted that the APT actors could be using any or all of the three common vulnerabilities and exposures to gain access to networks across multiple critical infrastructure sectors.
Once the APT actors have access to those networks, they are able to conduct data exfiltration or launch data encryption attacks, the FBI and CISA advisory explains.
Fortinet, which is headquartered in Sunnyvale, California, counts some Fortune 100 companies and U.S. government agencies among its clients. The National Oceanic and Atmospheric Administration, NASA, the Internal Revenue Service and the White House are among its customers, which could be subject to cyberattacks due to the FortiOS vulnerabilities.
A spokesperson from the cybersecurity company told FCW in a statement that Fortinet previously provided patches for the vulnerabilities that the FBI and CISA cited in their advisory.
Fortinet is calling on clients to immediately implement the updates and mitigations if they have not yet done so, the spokesperson said.
Category: Cybersecurity
Tags: APT actors CISA common vulnerabilities and exposures CVEs cybersecurity enterprise software FBI FCW Fortinet product FortiOS government networks hacking threat industry networks IRS NASA NOAA White House