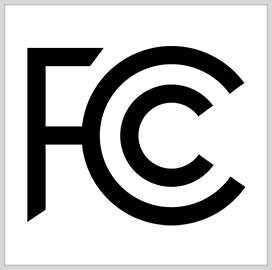 Federal Communications
Commission
FCC Proposes Increased Access to Spectrum for Space Launches
The Federal Communications Commission has shared a proposal aimed at improving access to spectrum that the space industry needs for rocket launches.
Despite the recent successes in the sector, the regulatory framework that space launches rely on is outdated, FCC acting Chairwoman Jessica Rosenworcel said in a press release.
"With today's proposal the U.S. is leading the way in developing predictable and transparent rules to support this growing industry," Rosenworcel added.
Under current rules, companies need to apply for special temporary authority from the FCC on an ad-hoc basis to be allowed to conduct commercial space launches.
The FCC said its proposed changes would add a secondary allocation in the 2200-2290 MHz for transmissions from space launch vehicles during pre-launch testing and space launch operations.
The proposal also includes a further notice of proposed rulemaking aimed at establishing technical and service rules to support a more consistent licensing process, the commission added.
The FCC claimed that the United States is poised to become a leader in space exploration and commercialization with the increasing shift of space launch activities from the government to the private sector.
United Launch Alliance and SpaceX were recently awarded $224.29 million and $159.82 million in firm-fixed-price task orders, respectively, to provide basic launch services and mission integration for four National Security Space Launch Phase 2 missions.
ULA and SpaceX are expected to launch as many as 35 missions for the Department of Defense and the National Reconnaissance Office between 2022 and 2027.
Category: Space
Tags: Department of Defense DoD FCC Federal Communications Commission Jessica Rosenworcel licensing National Reconnaissance Office NRO press release proposal rocket launch space SpaceX spectrum ULA United Launch Alliance