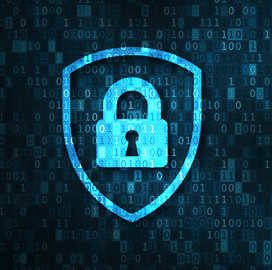 Cybersecurity
FEMA Grant Recipients Required to Increase Minimum Spend on Cybersecurity
Homeland Security Secretary Alejandro Mayorkas, a 2021 Wash100 winner, has announced that recipients of grant awards from the Federal Emergency Management Agency will now be required to increase their minimum spend on cybersecurity.
Speaking at the President's Cup Cybersecurity Competition, Mayorkas said 7.5 percent of FEMA grants must now be allocated for cybersecurity, up from a previous minimum of 5 percent.
The increase would boost investments in state and local cybersecurity efforts by approximately $25 million, StateScoop reported Thursday.
Meredith Ward, policy and research director for the National Association of State Chief Information Officers, said the change will help states with their continuous and ever-evolving cybersecurity challenges.
Additional support for state and local governments could be a priority for the Cybersecurity and Infrastructure Security Agency as well.
According to Mayorkas, CISA plans to evaluate and implement additional capabilities in the coming months. Among other things, the agency could launch a new grant program supporting state and local governments.
During his appearance at the President's Cup, the DHS secretary also took the time to address a new wave of ransomware attacks.
Mayorkas noted that ransomware incidents are on the rise, with threat actors targeting hospitals, vaccine researchers and other segments of the health sector responding to COVID-19.
He added that ransomware attackers are employing new methods and are able to make more money.
To address the threat of ransomware, Mayorkas said cooperation between state, local, tribal and territorial governments and private sector entities is necessary.
Category: Cybersecurity
Tags: Alejandro Mayorkas cybersecurity Cybersecurity and Infrastructure Security Agency Federal Emergency Management Agency funding Meredith Ward StateScoop