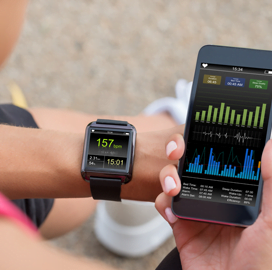 Health sensor
development
FireHUD Wins Phase 1 OTA Deal From DHS for Wearable Health Sensor
FireHUD has won a $200,000 Phase 1 other transaction authority award from the Department of Homeland Security's Science and Technology Directorate for the development of a rugged armband meant to protect against injuries to first responders and industrial workers by collecting physiological information to address health issues.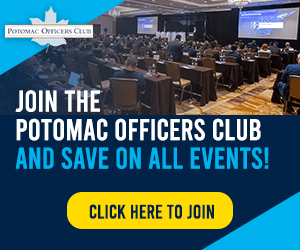 S&T's Silicon Valley Innovation Program solicited FireHUD's services through a topic call on SAM .gov. The Norcross, Georgia-based company conducts business as SlateSafety, DHS said Thursday.
According to Melissa Oh, SVIP's managing director, DHS employees are at continuous risk of work-related injuries, necessitating technology such as wearable sensors that can aid the agency with monitoring well-being. Jeremy Ocheltree, acting director of the Customs and Border Protection Innovation Team, explained that the data will be used to inform decision-making on treatment prescriptions and recovery protocols.
The award to FireHUD represents the latest effort by DHS to cultivate employee wellness. In August, S&T provided Volt Athletics a $199,730 Phase 1 OTA deal to support the development of an artificial intelligence-powered mobile app that captures health data from wearables.
Sentinel Occupational Safety won a $119,678 award in July to implement similar technology intended for monitoring indicators such as body temperature, heart rate and posture and detecting hazardous gases in the environment. At the same time, DHS awarded a $161,000 award to Kenzen for wearables designed to protect against heat stroke and similar conditions.
Category: Federal Civilian
Tags: Department of Homeland Security federal civilian FireHUD Science and Technology Directorate SlateSafety wearable sensor workplace safety