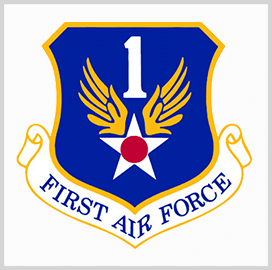 First Air Force
First Air Force to Serve as US Space Command Air Component
The U.S. Air Force announced that First Air Force will serve as the future air component of the U.S. Space Command.
First Air Force, a numbered air force under Air Combat Command, is responsible for maintaining air control in the continental United States, U.S. Virgin Islands and Puerto Rico, the Air Force said Thursday.
Air Force Chief of Staff Gen. Charles Brown Jr. said the new role would allow First Air Force to more easily address shortcomings in the use of space-based capabilities for homeland defense missions.
He said the reorganization will also serve as a basis for future integrations between space and air operations around the globe.
First Air Force will keep providing uninterrupted air component support to North American Aerospace Command and U.S. Northern Command, the Air Force said.
The transition is reportedly still in the early development phases, with ACC planning how to train and equip First Air Force for its new role in USSPACECOM. The Air Force said it expects First Air Force to achieve initial operating capability by the end of 2021.
USSPACECOM was re-established in August 2019 to take charge of employing space forces provided by the U.S. Armed Forces. The command is responsible for all military operations 62 miles above mean sea level.
The first incarnation of Space Command was established in September 1985 to provide joint command and control for military operations in outer space. The unit was disestablished in 2002 and had its responsibilities and forces merge with U.S. Strategic Command.
Category: Space
Tags: ACC Air Combat Command Air Force Charles Brown Jr. First Air Force reorganization space SPACECOM US Space Command