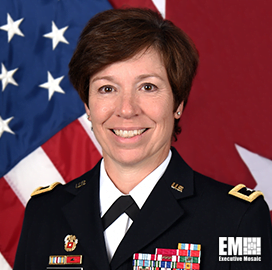 Maria Barrett,
Commanding General,
Army Cyber Command
Former Army NETCOM Chief Maria Barrett to Lead Army Cyber Command
Lt. Gen. Maria Barrett has been appointed as the commanding general of the U.S. Army Cyber Command. She is the first woman to lead ARCYBER and will lead the command as it and the Army look to transition and formalize the doctrine of information advantage.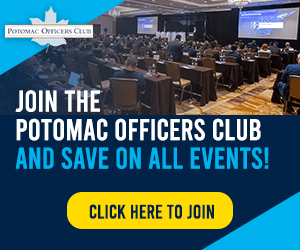 Barrett will succeed former Potomac Officers Club speaker Lt. Gen. Stephen Fogarty, who is retiring from military service. In 2019, Fogarty created a vision that focuses on the need to integrate cyber, electronic warfare and information capabilities to give commanders an advantage.
This vision is currently being completed by the Army Training and Doctrine Command, and Barrett will be installed as ARCYBER's chief while the service is focusing on this aspect, FedScoop reported Tuesday.
Barrett was the commanding general of the Army Network Enterprise Command from Nov. 18, 2018, to April 19, 2022. In an interview before her latest appointment, Barrett shared that NETCOM's capabilities have enhanced ARCYBER's mission and are critical in defending against vulnerabilities that affect the service's networks.
ARCYBER has created new units to gain an advantage in the information space. Among the units created is the 915th Cyber Warfare Battalion, which will work on specific geographic theaters to help commanders get a leg up in the tactical space.
Other organizations under the command that focus on information warfare include the Cyber Military Intelligence Group and the 60th Offensive Cyberspace Operations Signal Battalion.
Category: Defense and Intelligence
Tags: Army Cyber Command Cyber Command Defense and Intelligence electronic warfare FedScoop information advantage information operations information warfare Maria Barrett Stephen Fogarty