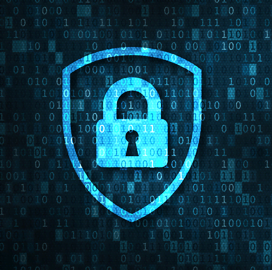 Cybersecurity
Former NSA Director Urges State, Local Governments to Combine Cybersecurity Resources
State and local governments should work together in bolstering their cybersecurity and improving their ability to recover from cyberattacks, according to a former top security official.
Keith Alexander, a former National Security Agency director and a 2017 Wash100 winner, urged separate jurisdictions to create a "collective defense" against cyber threats, StateScoop reported.
"We all have to work together. If we don't do this then we're getting individually hit with cyberattacks and we don't have the visibility to do anything about it," Alexander said during an event hosted by the Center for Digital Government.
Former Kentucky Chief Information Officer Charles Grindle said state and local governments have already made headway in improving cybersecurity through their increased adoption of cloud technology.
He said the coronavirus pandemic prompted state and local governments to accelerate their migration to more secure cloud-based applications, especially as they faced strains on unemployment systems.
Alexander and Grindle told state and local governments to take advantage of their approximately $350 billion in American Rescue Plan funding allocation to close cybersecurity vulnerabilities.
Federal agencies have also begun accelerating their adoption of enterprise-wide cloud and exploring the technology's cybersecurity advantages and risks.
The National Oceanic and Atmospheric Administration recently began migrating the ground systems of its next-generation environmental satellites to the cloud.
The nonregulatory National Institute of Standards and Technology has urged security and information technology practitioners to adopt a zero trust policy to maintain and monitor cloud security.
Zero trust architecture is modeled to operate as if attackers have already breached the perimeter. Zero trust limits access to information even for users on the inside.
Category: Cybersecurity
Tags: American Rescue Plan Center for Digital Government Charles Grindle cloud collective defense coronavirus cybersecurity Keith Alexander NIST NOAA security state and local government StateScoop zero trust