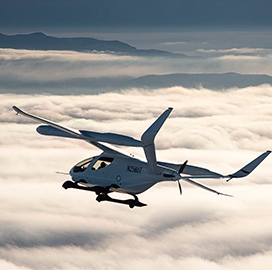 Advanced air mobility
Four Companies Join NASA's Advanced Air Mobility National Campaign
NASA announced that its Advanced Air Mobility National Campaign has entered into information exchange agreements with four organizations.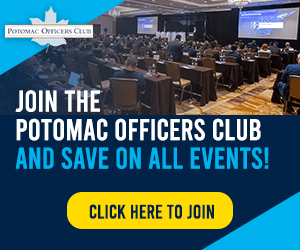 The agency's advanced air mobility mission is focused on ensuring safety and equitability in emerging aviation markets, according to the NASA Aeronautics Research Mission Directorate's website.
Electra Aero, OverAir, Supernal and Ellis & Associates are now part of an ecosystem of more than 30 other vehicle, infrastructure and airspace management companies, NASA said Friday.
Under their agreements, the four new partners will help the National Campaign program establish flight test infrastructure, study flight design paths and advance technologies like electric vertical take-off and landing vehicles.
NASA said that the new agreements were made under the National Campaign-2 Information Exchange Annex. The agreements permit partners to share information with the agency prior to the start of the next phase of the campaign.
The agreements cover information about vehicles, processes, traffic management systems, infrastructure and capabilities.
NASA said that the effort is currently in its first phase, NC-1, which is focused on integrating operational safety in areas such as eVTOL vehicles, automation, airspace, acoustics modeling and concepts of operations.
Al Capps, acting project lead for the National Campaign, said that each new partner and flight demonstration informs the decisions made at the Federal Aviation Administration.
"The National Campaign team is making strides in understanding how the vehicles, infrastructure and airspace will operate in urban, suburban, rural, and intraregional environments," Capps added.
NASA added that it expects the effort to produce data that will help the FAA develop regulations, prepare the AAM industry for safe commercial operations and ensure and ensure U.S. leadership in the sector.
Category: Space
Tags: advanced air mobility Al Capps Electra Aero Ellis & Associates FAA information sharing NASA National Campaign OverAir space Supernal