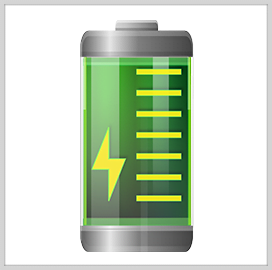 Power source innovations
Four Firms Helping Army Develop Lightweight Power Banks for Dismounted Troops
Four companies were selected to help the Army develop lightweight power and energy solutions that soldiers can carry on foot during extended operations with minimal discomfort. The Army Futures Command, through its Army Applications Lab, chose Epirus, Resonant Link, Spark Thermionics and Xerion Advanced Battery to produce new kinds of batteries for the service under the Soldier Power Transfer Cohort program, Breaking Defense reported Monday.
In a statement, the AAL said that the chosen companies were tasked to develop innovative power generation and power conversion, high-density energy storage, and intelligent management and distribution technologies that can support self-sufficiency, reducing dependence on constant resupply. Each company demonstrated its abilities during the eight-day cohort activity which began on Jan. 24.
Col. Jay Wisham, director of AAL, said Monday that there is a need to lighten the load for soldiers who work in expeditionary environments for extended periods, often overly burdened with equipment. He added that one major challenge facing the Army is how to maintain power for devices when away from the grid.
It was further reported that as part of the cohort, participating companies each received $100,000 to develop conceptual designs to solve the Army's energy problem. Army offices that took part in the event included the Network Cross-Functional Team, the Soldier Lethality-CFT and the C5ISR Center.
The AAL, also called the AFL's innovation unit, said it is taking advantage of the cohort model of developing technologies. The cohort program was described as being very similar to the accelerator programs being employed by other agencies. It brings together a group of companies that do not usually work with the Department of Defense and focuses them on solving a specific Army problem, it was explained.
Category: Defense and Intelligence
Tags: Army Applications Lab Army Futures Command Breaking Defense Defense and Intelligence Epirus Jay Wisham Resonant Link Soldier Power Transfer Spark Thermionics Xerion Advanced Battery