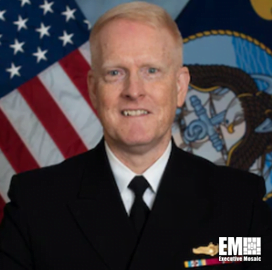 Frank Whitworth III,
Director,
NGA
Frank Whitworth III Named Eighth NGA Director
Navy Vice Adm. Frank Whitworth III, a 2022 Wash 100 winner, has been appointed as the eighth director of the National Geospatial-Intelligence Agency. He will lead the NGA under the authorities of the Secretary of Defense and Director of National Intelligence.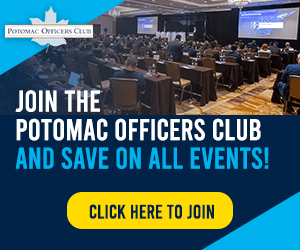 Whitworth handled various leadership roles across different combatant commands and military installations. Some of the positions he has taken on are the director of intelligence at the U.S. Africa Command, director of intelligence for the Joint Special Operations Command and deputy director at the U.S. Fifth Fleet.
The new NGA director succeeds two-time Wash100 winner Robert Sharp, who will retire after 33 years of military service. Sharp became the agency's director in February 2019, the NGA website reported.
During the leadership turnover ceremony, Whitworth said the agency will continue its partnership with global partners and deliver GEOINT services to give warfighters an advantage at the tactical edge. Ronald Moultrie, the undersecretary of defense for intelligence, and Avril Haines, the director of national intelligence and a 2022 Wash100 winner, were present during the ceremony.
Whitworth also held positions at the National Security Agency, the U.S. Central Command, the White House Situation Room and the National Military Joint Intelligence Center.
The eighth NGA director holds a master's degree in national security studies from Georgetown University and a bachelor's degree in political science from Duke University.
NGA provides geospatial-intelligence services in support of policymakers, servicemen, intelligence professionals and first responders. It allows the Department of Defense and the Intelligence Community to meet national security-related missions, as well as work with GEOINT partners to support the advancement of the sector.
Category: Defense and Intelligence
Tags: Avril Haines Defense and Intelligence executive shift Frank Whitworth III National Geospatial-Intelligence Agency Robert Sharp Ronald Moultrie